2021 Jeep Gladiator EcoDiesel Engine Review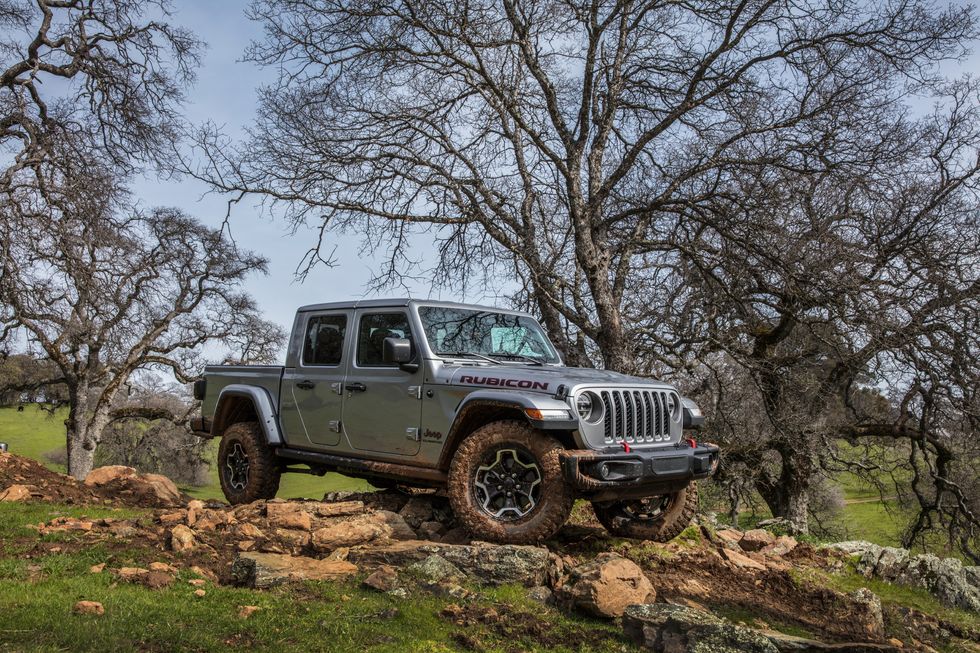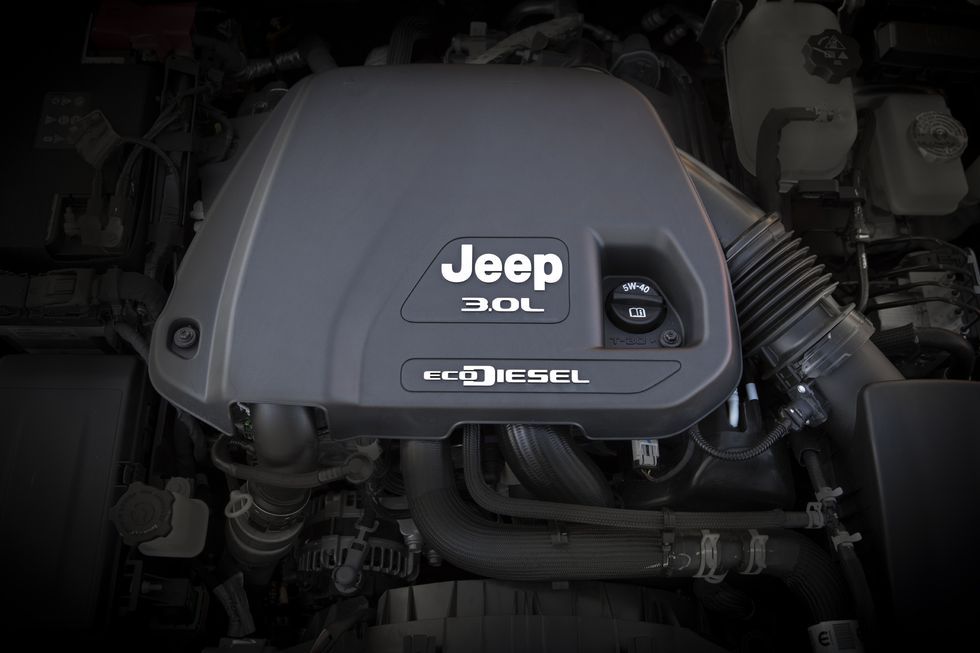 2021 Jeep Gladiator EcoDiesel Engine Review in Hanna, Alberta
The 2021 Jeep Gladiator EcoDiesel For Sale is one of the better options that can be found in the automotive industry. This particular vehicle has just about everything that a pickup lover could ever want, such as innovative technology, a powerful engine, and versatility. Hanna Chrysler is the preferred dealership of choice for automotive needs in Hanna, Alberta. We also serve the communities of Richdale, Stettler, Red Deer, Calgary and Drumheller.
Eco-Diesel Engine Specifications & Fuel Efficiency
The eco-diesel variant of this truck's engine will operate just as well as its standard counterpart. This particular powertrain appears to be much more rigid due to its turbocharged and diesel attributes. Up to 260 horsepower and 442 lb-ft of torque are available, and it comes in with a steady stream while being paired with an eight-speed automatic transmission. The 3.0-litre six-cylinder engine features Automatic Start/Stop technology incorporated for a better fuel economy rating of 9.8 L/100 km on the highway. Jeep Gladiator accessories will also enhance the truck's power, ride quality and efficiency. Blissful feelings will hit you when seated behind the wheel as this eco-diesel engine will quickly accelerate while lurching from a standstill. The engine is quiet even when your foot is firmly pressed, whether you're on the highway or blasting up a hill. Overusing the brakes on decline surfaces is decreased due to the engine's high compression ratio, which allows for better engine braking.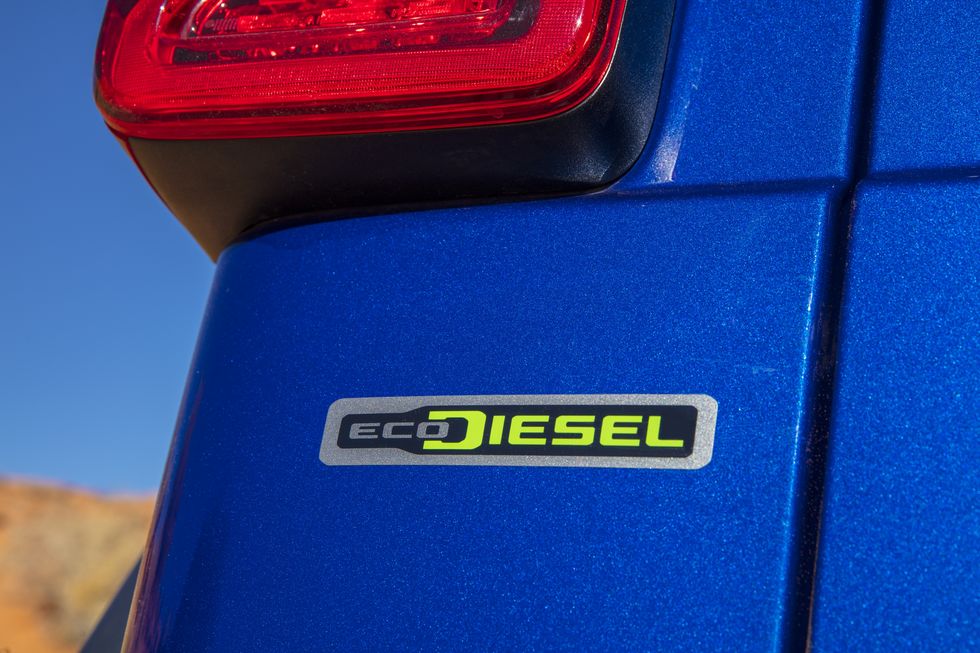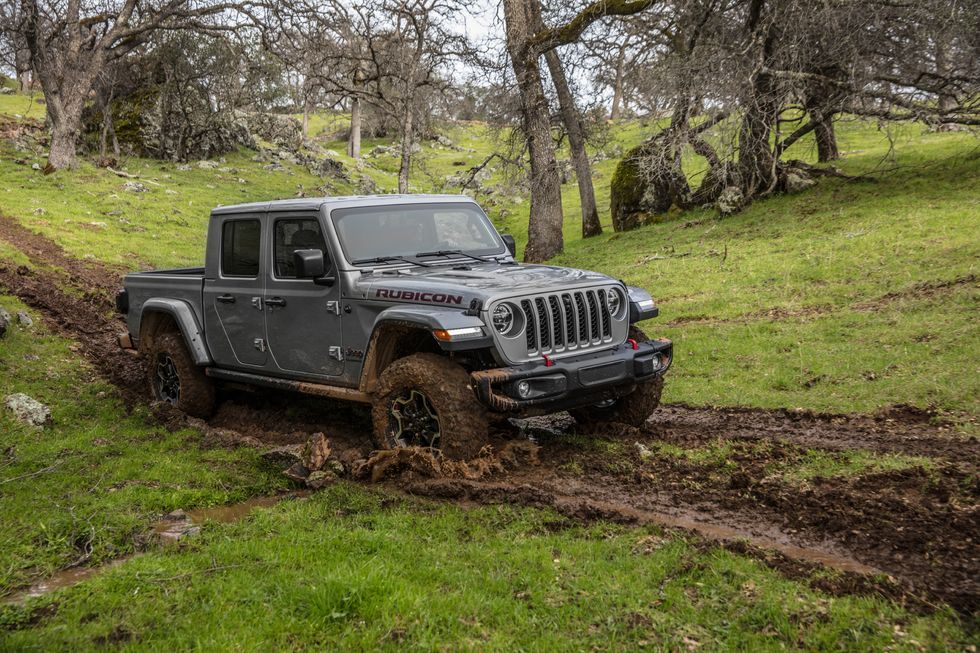 EcoDiesel Towing Capacity
The 2021 Jeep Gladiator Eco-Diesel will provide 442 lb-ft of torque that you can feel. Low-end torque is maximized near the rear-end for better rock-crawling capability, further improving its off-road capabilities. Drivers can utilize the torque between the range of 1,400 to 2,800 RPM, allowing for a towing capacity of 2,948 kg.
Off-road Capabilities
Another great treat for you outdoorsy types is that you'll be able to hit off-road terrain with confidence. Unlike gas engines that need heavy revving, drivers of the Jeep Gladiator Eco-Diesel will idle over just about everything that's in your path. Its lower gear ratio and Hill Decent Control will allow this pickup to tip-toe down steep trails. Pulling through deep sand shouldn't be an issue for this off-road pickup truck.
Contact Us For More Information
Contact Us today to view our new Jeep Gladiator inventory to find the perfect model for you. Our staff are knowledgeable and will gladly answer any of your questions or inquires. Our parts department will be able to assist you in finding Jeep Gladiator accessories to cater this vehicle to your specific needs further.
Jeep Gladiator Inventory In Hanna, Alberta