Why You Should Buy A Dodge
Hanna Chrysler Ltd.
Why Buy A Dodge?
Reputation and history go a long way when deciding which vehicle brand to invest in and trust with the safety of yourself and your loved ones.  The Dodge name has been around since the early 1900s and has built a reputation for versatility, convenience, affordability, comfort, and durability among Canadian households.  With vehicles extending from the Journey crossover, the legendary family-friendly Grand Caravan, the rugged Durango, the high-performance Charger, and the high-powered muscular Challenger, there is a new or used Dodge built for anyone and everyone.
At Hanna Chrysler, we invite all past, present, and future Dodge consumers in Hanna AB, Richdale, Stettler, Red Deer, Calgary, and Drumheller, to check out all available Dodge vehicles for sale at our location, or contact us for more information.  What are you waiting for?  Browse our online inventory and get ready to rediscover why Dodge has, and always will be, a Canadian household favourite.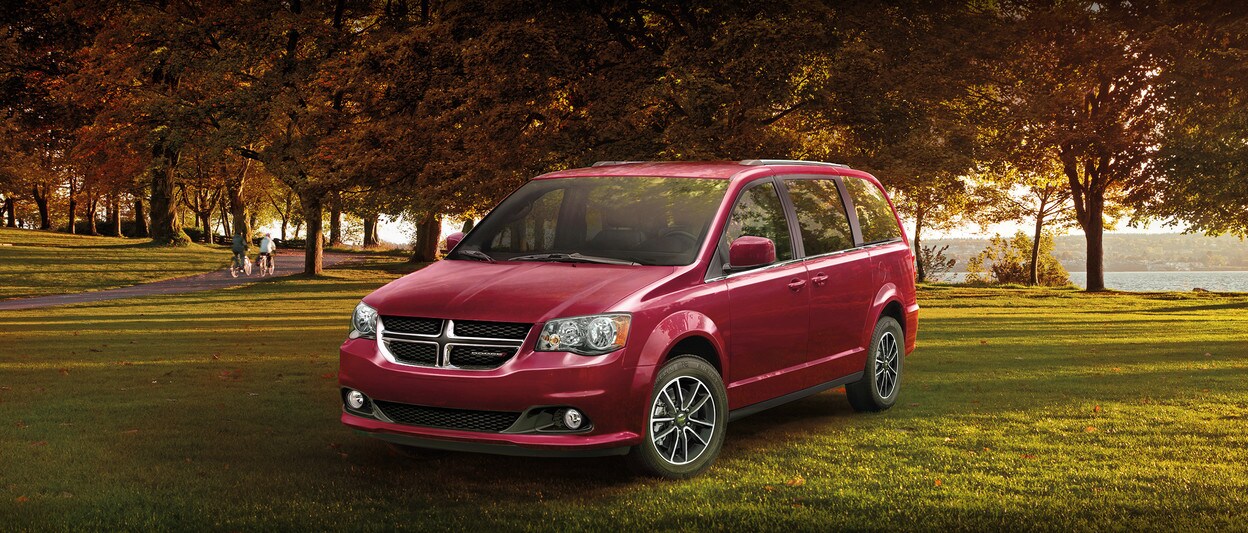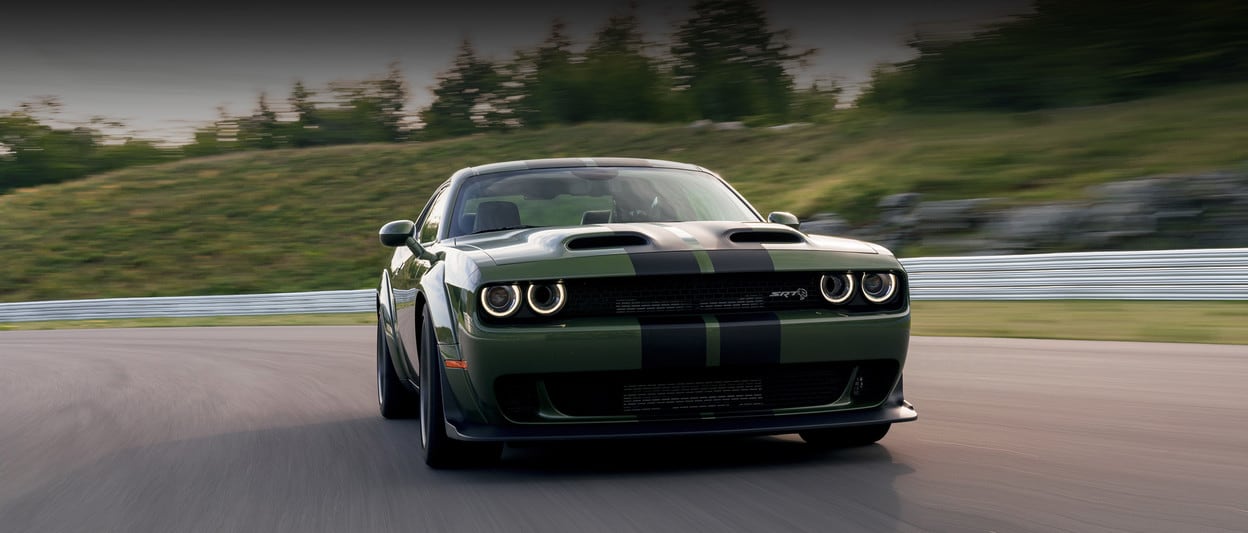 When Is The Best Time to Buy a Dodge Caravan?
The best time to buy a Dodge Caravan is now!  The Grand Caravan is retiring this summer, which has generated plenty of incentives and promotions on the sale of the Dodge Caravan.  As an authorized Dodge Ram dealer in Alberta, Hanna Chrysler Ltd has instant access to all deals offered directly by Dodge Canada.
Anyone with a full family lifestyle can appreciate the need for spacious interiors and comfort!  The Dodge Caravan interior is designed with superior stow 'n go seating for added storage on demand with the ability to seat seven passengers comfortably.  Taking a mini road trip with the family or packing hockey equipment for the kids?  There is plenty of room to store items without compromising comfort for all passengers.
Why Buy a Dodge Durango?
The Dodge Durango is an excellent option for the modern family.  Not only does this midsize crossover provide sufficient space on the inside, but it is also strong enough to tow a significant weight.  There are very few family vehicles that deliver as much driving enjoyment as the Durango.  Still, this muscle-bound vehicle not only impresses on the inside, but it also makes a bold statement on the outside.  The next time you are searching for a secure and impressive SUV, check out the new Dodge Durango in Hanna Alberta.
Financing Made Easy At Hanna Chrysler Ltd
Let the Hanna Chrysler finance experts help you navigate leases, loans, and purchase agreements.  We make the process easier, ensuring you understand all your options so that you can find your ideal plan that won't break the bank or strain your budget.  You can even elect for pre-approved financing by filling out our online finance application.  As an authorized Dodge Ram dealer in Calgary AB, we have instant access to all the latest incentives, offers, promotions, and warranties offered.  Contact us today, start driving your new Dodge tomorrow.
Hours
Monday

8:00am-5:30pm

Tuesday

8:00am-5:30pm

Wednesday

8:00am-5:30pm

Thursday

8:00am-5:30pm

Friday

8:00am-5:30pm

Saturday

Closed

Sunday

Closed