What To Do When You Have Flat Tire
Hanna Chrysler Ltd.
What To Do When You Have a Flat Tire In Hanna? Come on over to Hanna Chrysler Ltd of Course!
If you have a flat tire, it can be one of the most frustrating experiences. That's because flat tires usually come out of nowhere, and most of the time, you have to deal with the problem while travelling. At Hanna Chrysler Ltd., located at 610 First Avenue West in Hanna, Alberta, we're proud to serve Hanna, Richdale, Stettler, Red Deer, Calgary, Drumheller, and surrounding areas in Alberta. Here is what you should know about flat tires and tire repair in the Hanna area.
How much is a tire repair in Hanna, Alberta?
If you are looking to have your tire repaired in the Hanna, AB, area, it may cost anywhere from $15 to $25. The cost usually includes having the tire patched or plug to cover up a puncture. Most punctures are caused by nails or other sharp objects on the road.
What kind of tire damage can be repaired?
The only type of tire damage that can be repaired are puncture damage in the center tread area of a tire. A certified tire technician should do this type of repair.
A puncture occurs when a sharp object embeds itself into the tire. Some of these objects can include a nail or a screw. This type of damage can be repaired with a patch or a plug. However, the puncture must be under 6.35 mm to allow for a repair. Any puncture larger than 6.35 mm will require a tire replacement for your safety.
Any damage to the edge of the tread or on the sidewall will require a complete tire replacement. That is because any attempt at a tire repair out of the center tread is not safe for highway driving conditions.
Can a tire be repaired? Yes, however, you only want to repair a small puncture in the center of your tread. Any other type of tire damage should result in the complete replacement of the tire.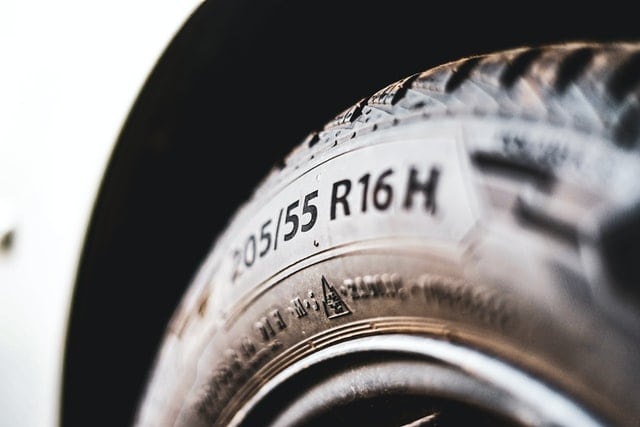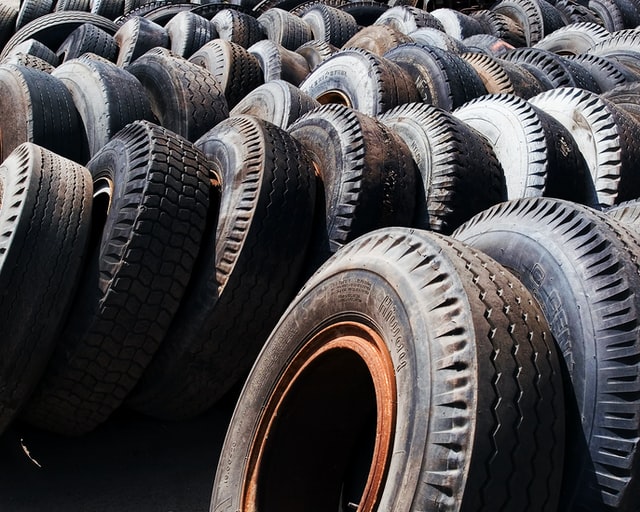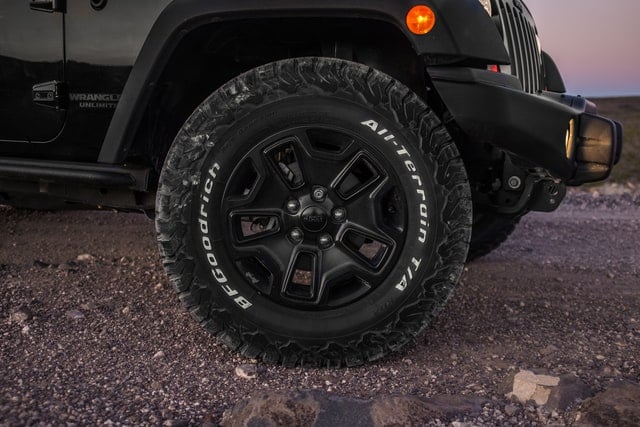 Can a tire bubble be repaired?
A tire bubble indicates that there is structural damage to a tire, and therefore it can not be repaired. In this condition, a tire can fail and lead to a blowout. This can be a dangerous situation when driving at highway speed.
A bubble in your tire is caused by a leak inside the tire into the body of the tire. The vast majority of tire bubbles are caused by impact damage. When the impact occurs, there is enough compression inside the tire to cause a bubble to occur. Some of the more common causes of tire bubbles include impacts from potholes, railroad crossings, speed bumps, curbs, debris on roads, and construction areas.
How to prevent tire damage
There are several ways to prevent tire damage. This can not only save you money, but proper tire maintenance can also ensure that you have safer driving experience on the road.
1). Check For Objects On The Road
You will want to avoid objects or debris that you see on the road. Don't think that your tire will be able to "run over" an object and not sustain damage. At highway speeds, just about any type of object can cause damage when impacting your tire. If you have enough time and space, avoid the object completely.
2). Slow Down Before Railroad crossings and speed bumps
Make sure that you slow down your vehicle before going over railroad crossings and speed bumps. If you go over these objects too quickly, you can develop a bubble in your tire that will require a complete tire replacement.
3). Routinely Check Your Tires
It is a good idea to check your tires regularly to make sure that they are properly inflated. This will prevent the likelihood of any tire damage.
4). Avoid Roads With Lots Of Damage
If possible, you will want to avoid roads that have large potholes or other types of damage. These types of roads are likely to lead to damage to your tires.
5). Have Your Tire Rotated Every 12,000 Kilometers
You should following regular tire maintenance protocols such as having your tires rotated every 12,000 kilometres. This will allow for proper wear on all of your tires' treads.
Hanna Chrysler Ltd., the Preferred Tire Repair Shop in Hanna, Alberta
Are you looking for immediate help with tire repair? You can repair or replace your flat tire in Hanna, Alberta, at our service center. We offer fast and affordable flat tire repair and tire replacement service. Contact us to schedule an appointment today.
Hours
Monday

8:00am-5:30pm

Tuesday

8:00am-5:30pm

Wednesday

8:00am-5:30pm

Thursday

8:00am-5:30pm

Friday

8:00am-5:30pm

Saturday

Closed

Sunday

Closed