Explore The Advantages of Ram 1500 EcoDiesel

 Ram 1500 EcoDiesel at Hanna Chrysler
If you are interested in the advantages of EcoDiesel in Hanna, AB, join us at Hanna Chrysler Ltd today. We are your preferred Chrysler Dodge Jeep Ram dealership in Hanna, Richdale, Stettler and the surrounding areas. We have a great selection of new inventory, including EcoDiesel Ram vehicles.
What is EcoDiesel Fuel?
With an eye toward providing a more economical and environmentally-friendly way to power the most powerful trucks, EcoDiesel is a powertrain system that maximizes both fuel efficiency and performance. This engine burns diesel, but it does so with minimal waste. These V6 engines are made of compacted graphite iron and aluminum twin-cam heads. This provides incredible power while technology like B20 biodiesel capabilities and Active Air Grille Shutters make fuel efficiency up to 9.05 L/100km on the highway.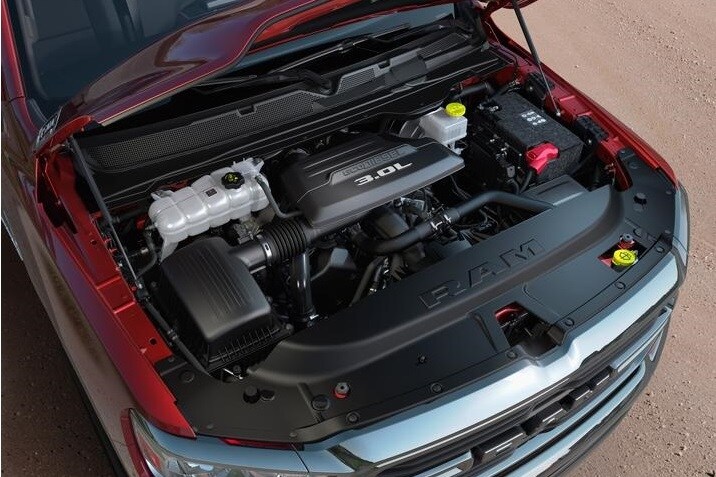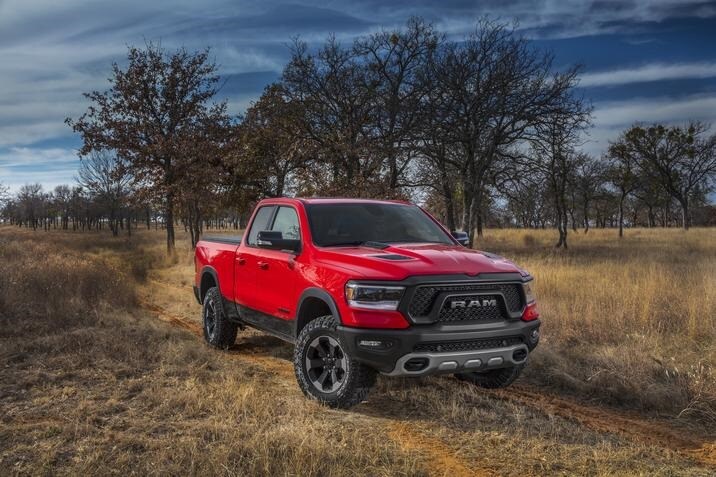 Key Benefits of EcoDiesel
The advantages of EcoDiesel engines make them well worth your consideration. With over 260 horsepower, this V6 engine doesn't sacrifice towing capacity while helping you travel much further on a single tank of gas. In fact, because the EcoDiesel engine doesn't waste energy or motion, it has a better towing capacity than the vast majority of traditional diesel engines. There is another crucial benefit to this engine: quiet operation. Because of how effectively the engine creates power, Ram trucks with EcoDiesel engines are far less noisy and run exceptionally smooth. This makes them far more pleasant to drive than other trucks in its class.
The price of an EcoDiesel Ram is slightly higher than a truck without this engine. Given that, there is one fundamental question about the Eco Diesel Price: Is It Worth It? We believe that it is. Because you can travel further on each tank of gas, the engine pays for the difference in cost over time. Every day you drive an EcoDiesel engine, you keep more money in your wallet by spending less at the pumps. Also, an EcoDiesel Ram is better for the environment. Trucks are commonly viewed as gas-guzzling machines, but in the case of the EcoDiesel Ram, you can experience the power and toughness of a traditional pickup while still caring for the planet. Finally, the EcoDiesel engine is part of the reason Ram trucks are considered the standard in luxury for pickup trucks. Just because you are towing massive loads doesn't mean you can't enjoy a stable ride free of unwanted engine noise.
Schedule a Test Drive Today
Contact us today to check out an EcoDiesel Ram truck. You can also complete a finance application online, saving you more time to test-drive our new inventory and less time filling out paperwork. When you arrive, one of our associates will be more than happy to tell you more about the Ram EcoDiesel engine and take you out for a test drive.
 Ram 1500 EcoDiesel Inventory In Hanna, Alberta