2021 Ram 3500 vs 2021 Ram 2500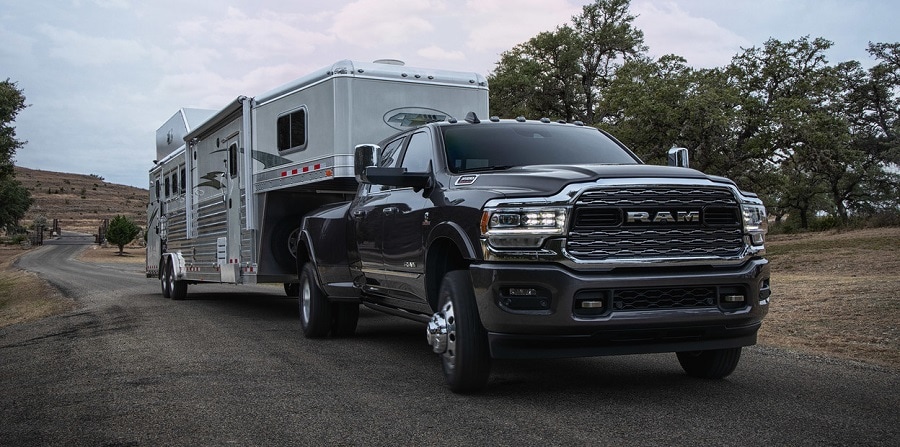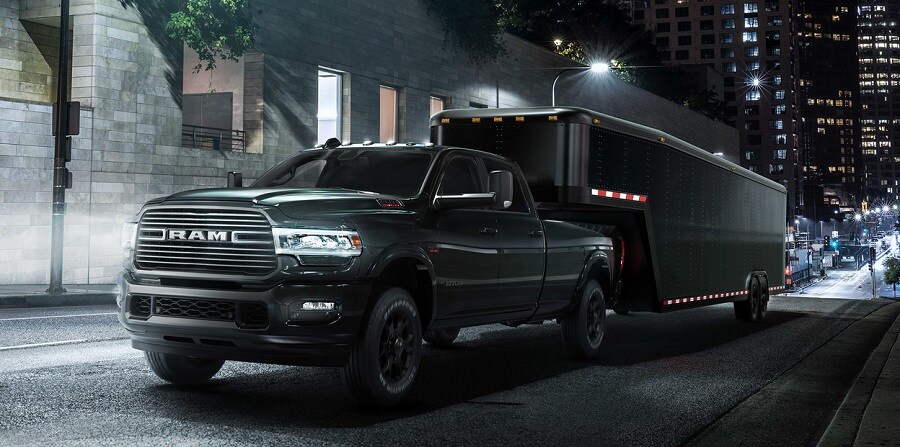 2021 Ram 3500 vs. the New Ram 2500 at Hanna Chrysler Ltd.
If you're a regular tower in the market for a new pickup, tantalizing options abound in the Ram stable, including both the 2500 and 3500 trucks. Between their striking designs, formidable power, and best-in-class towing capacities, these two Ram fixtures are two of the most dependable vehicles in their category, and we at Hanna Chrysler Ltd. have provided our customers with a thorough comparison of the pair of pickups. Those based in Hanna, Alberta and the nearby areas of Richdale, Stettler, Red Deer, Calgary, and Drumheller can contact us today to get a closer look at both the new 2500 and 3500.
Overview of the 2021 Ram 3500 vs. the 2021 Ram 2500
There's a lot to like about both these pickups, from their first-rate capability to their ergonomic interiors to their varied tech amenities. In addition to their awe-inspiring brawn, both the Ram 3500 and 2500 come in a handful of trims that include something for everyone. In other words, whatever job you're tackling - whether on or off the beaten path - either one of these Ram trucks can ensure it'll be done efficiently and comfortably.
2021 Ram 3500 Interior
2021 Ram 2500 Interior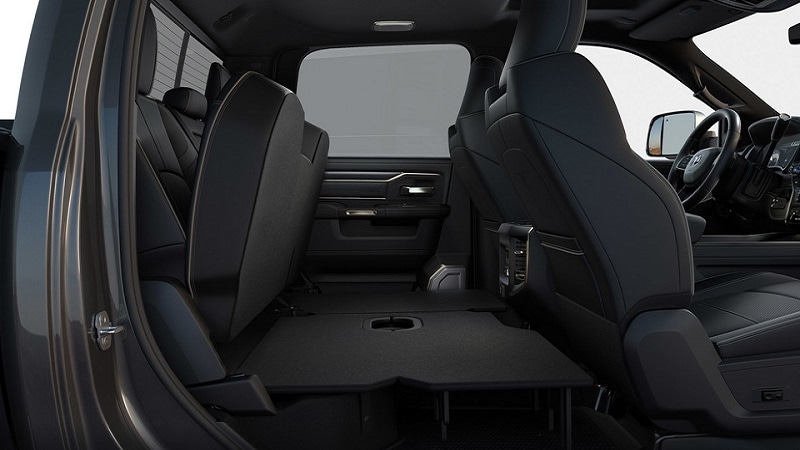 Interior & Exterior Design of the 2021 Ram 3500 vs. the Ram 2500
The 2021 Ram 3500 offers plenty of choices for those who'd like to add a dash of refinement to their cabins, with 11 quality available materials providing optimal comfort to up to six passengers. The new 3500's storage capabilities are just as versatile and can be enhanced in both the available Mega and Crew Cab configurations. Options abound on the 3500's outside as well, as drivers can choose from a dozen body colours and nearly as many different kinds of wheels.
Like its stablemate, the 2021 Ram 2500 can be personalized in numerous ways and boasts equally impressive storage capacity. It's certainly nothing to sneeze at on the outside either, with a sleek silhouette and Ram's patented front grille turning no shortage of heads on the road. As for their shared technology, both the latest 3500 and 2500 come with Uconnect infotainment systems, cruise control, and hands-free phone and audio access to keep you connected and entertained on the go.
Power & Performance of the 2021 Ram 3500 vs. the Ram 2500
This is where both Ram pickups set themselves apart from the competition. The latest 3500 and 2500 each boast several engine options and share one in the base 6.4-litre HEMI V8, which packs 410 horses and 429 lb-ft of torque. Drivers can also equip either Ram pickup with a 6.7-litre Cummins Turbo Diesel option, although the 3500's boasts a whopping 1,075 lb-ft of torque to go with its 420 horsepower - as opposed to the 2500's 370 horses and 850 lb-ft of torque. The pair of pickups also have the traction and control to go with their jaw-dropping hardware, as each of their trims comes with available 4x4 drive to brave the toughest of terrains with ease.
Towing Capacity of the 2021 Ram 3500 vs. the Ram 2500
Peak power amounts to peak performance and capability, and regular towers will be thrilled to hear both the Ram 3500 and 2500 are built for long and heavy hauls. The new 3500, for one, can carry nearly 7,000 pounds in its flatbed with a diesel engine and over 7,600 with the base gas motor. As for its towing capacity, the 3500's diesel motor really shines with a capability of up to 37,100 pounds - double that of its gas counterpart. The Ram 2500 is no slouch in this department itself, its standard gas towing capacity amounting to 17,540 pounds and its diesel yielding 20,000. In short, there isn't a job these Ram pickups can't handle. For more on these two fixtures in our new Ram inventory, feel free to get in touch with us at Hanna Chrysler Ltd. today.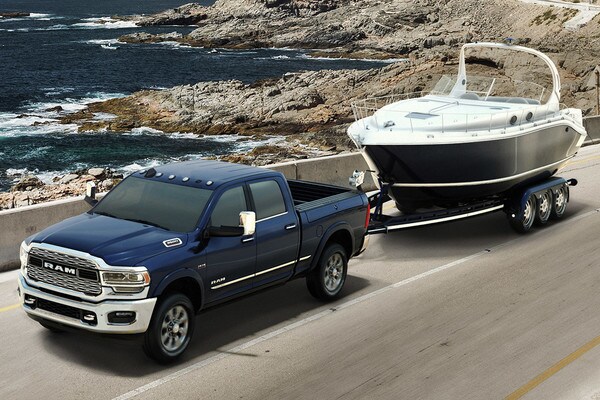 Contact Us
If you'd like to make one of these powerful Ram pickups yours, the team at our finance centre can make your purchase a stress-free experience. Contact our dealership for details on how to get the ball rolling.
Hours
Monday

8:00am-5:30pm

Tuesday

8:00am-5:30pm

Wednesday

8:00am-5:30pm

Thursday

8:00am-5:30pm

Friday

8:00am-5:30pm

Saturday

Closed

Sunday

Closed